You are here

Advisers
Advisers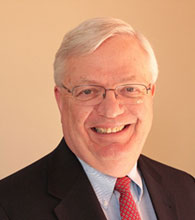 Michael C. Provine, J.D., LL.M
Managing Director
Mr. Provine is a Managing Director for Tradition where he leads the wealth management portion of the business. He works with clients to design and implement investment strategies for their portfolios. Mr. Provine also works with clients to make certain their trust and estate plans are designed to best carry out their wishes as he did for the clients of Brundage, Story and Rose for the nine years prior to his founding of Tradition. Mr. Provine utilizes his legal training for reviews of clients' financial, retirement and estate planning arrangements, and prepares recommendations for execution by their legal, accounting, and insurance professionals. Mr. Provine was President of The Boston Safe Deposit and Trust Company of New York. He earned a law degree and an advanced tax degree from Temple University and is a licensed attorney. He is also a graduate of St. Joseph's University. Mr. Provine is a current member of the Board of Governors of the Investment Adviser Association. Headquartered in Washington DC, the IAA provides advocacy, education, and resources to the investment adviser industry throughout the United States. Mike and his wife, Maggie, have three grown sons and enjoy vacationing in the Outer Banks of North Carolina.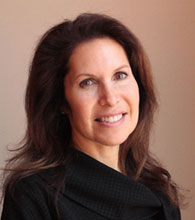 Frani Feit, CFP®
Managing Director
Ms. Feit is a Financial Advisor and a CERTIFIED FINANCIAL PLANNER™ professional. She is responsible for managing the delivery of investment services to clients along with the selection of investments to be deployed in client accounts. Ms. Feit works with clients to tie both their financial and personal goals together with their investment allocation, time horizon and related tax implications. Prior to joining Tradition she was a Financial Planner at Graf Financial Advisors, a boutique planning and investment management firm. She began her career at Laventhol and Horwath, CPA's and subsequently was a Pension Consultant with Consulting Actuaries, Inc. working with individual and corporate retirement plans. Ms. Feit graduated from The George Washington University with a Business degree in Accounting. She is a graduate of the Fairleigh Dickinson University Financial Planning Program, where she serves as an Adjunct Professor. After becoming widowed in 2002, Frani founded the DFM Foundation whose mission is benefiting youth activities. She has two grown children and enjoys pilates and snorkeling.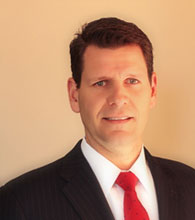 Chip Wieczorek, CFP®
Director
Mr. Wieczorek is a Financial Advisor at Tradition. He works with clients to design and implement investment strategies for their portfolios. Mr. Wieczorek also works with clients to make certain their trust and estate plans are designed to best carry out their wishes. With almost a decade of experience in the financial services industry, he brings a broad range of experience to Tradition. Prior to joining Tradition, he was a Vice President at Beacon Trust Company for over five years where he was a member of the Officers Trust Committee. Mr. Wieczorek was a financial planning specialist at Smith Barney where he was responsible for business development, planning and trading of client accounts. He is a member of the Northern New Jersey Estate Planning Council and sat on the golf committee for the Children's Specialized Hospital in Mountainside, NJ. Mr. Wieczorek holds a Bachelor of Arts in Economics with a concentration in Accounting from Rutgers University. He also holds the CERTIFIED FINANCIAL PLANNER™ certification. Mr. Wieczorek resides in Far Hills with his wife and 3 children and enjoys playing hockey and golf.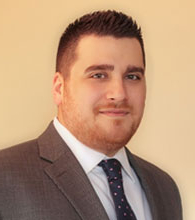 Michael Ciccone, CFP®
Vice President
Michael Ciccone, CFP® is a Financial Advisor and CERTIFIED FINANCIAL PLANNER™ practitioner at Tradition where he develops and implements comprehensive financial plans to align a client's spending, savings, investment allocations, and other elements to support their financial goals. He is also involved in investment selection, portfolio modeling and customization, and rebalancing – as well as sourcing and implementing new technology to improve our service offerings. Mr. Ciccone has been quoted as an expert on investing and financial planning issues in numerous publications, including The Wall Street Journal, Forbes, U.S. News & World Report, The Chicago Sun Times, NerdWallet.com, TheStreet.com, MSN.com, and many others. He completed the CERTIFIED FINANCIAL PLANNER™ program at William Paterson University, where he graduated summa cum laude with a Bachelor of Science in Business Administration and as the top student in the program for the year. While in college, he co-founded the first official Student Chapter of the Financial Planning Association and served as its inaugural Vice President. Mr. Ciccone resides in Somerset County and outside of work he enjoys unwinding with a good book, traveling with his wife, and spending quality time with family and friends.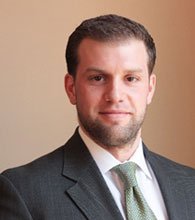 Jeffrey Welch
Vice President
Mr. Welch is Senior Trading Specialist and oversees the firm's trading function. He joined Tradition in 2010 as a portfolio administrator in operations with responsibilities for the portfolio management system reconciliation and reporting. Prior to joining the firm, he was a Financial Planner at AXA Equitable assisting individuals with wealth management strategies, annuities, long-term care policies and life insurance. Mr. Welch graduated from Rutgers University with a Bachelor of Science in Economics.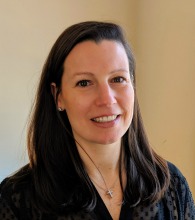 Jessica Corazza
Assistant Vice President
Mrs. Corazza is a Client Service Associate at Tradition. She helps senior advisers create retirement plans for clients and additionally provides exceptional client service. Mrs. Corazza began her career at UBS as an institutional equity sales person and later took on a trust advisor role at Beacon Trust. She has been meeting both institutional and private client needs for over 15 years. Mrs. Corazza graduated Cum Laude from Bucknell University with a Bachelor of Arts in Economics. Mrs. Corazza resides in Convent Station with her husband and two little girls and enjoys spending time with family, CrossFit, and cooking.