You are here

U.S. Equity Indices Post the Strongest First Quarter in Nearly Ten Years
U.S. Equity Indices Post the Strongest First Quarter in Nearly Ten Years
Submitted by Tradition Advisers on April 5th, 2019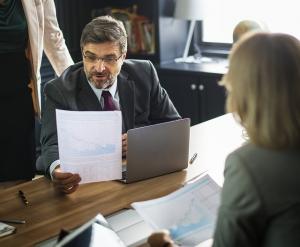 A change in the Federal Reserve's stance on the direction of interest rates helped buoy equity and bond prices higher in March, allowing U.S. equity indices to post the strongest first quarter in nearly ten years. Read our recap for the month of March. Highlights include:
Short-term bond yields rose above longer term bond yields in March creating what is known in the fixed income sector as an inverted yield curve.

Gains were broad for the S&P 500 Index with all 11 sectors ending higher for the first quarter, which has not occurred since 2014.

Longer life expectancy and healthy lifestyles have afforded many American workers the ability to continue employment well into their 60s and 70s.

Total student loans outstanding have exceeded $1.5 trillion.